What is Quoting Midweeks?
Randomly, choose a page of your current read and share two sentences, phrases or quotes. Please, avoid spoiler for possible futures readers.
Just featured on wednesday and/or thursday.
Ignite Me
A Shatter Me Novel #3
by Tahereh Mafi
Published by Harper Collins
on February 4, 2015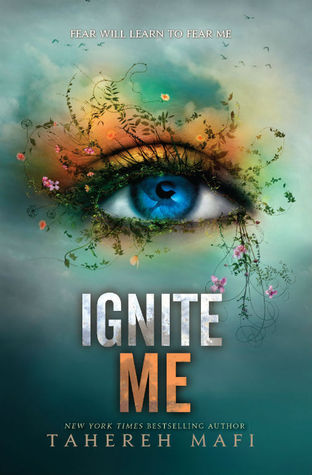 Are you hearing yourself right now? You're telling me you want to jump in front of a bunch of soldiers and tell them how much you hate The Reestablishment, just to prove a point? Just so they can kill you before your eighteenth birthday?
If you have read one of the previous book, I know that maybe you realize who is talking to whom. 😉 Is so funny this quote. I can't wait to be in that part of the book.
"I've never seen him in sweatpants before." I try to sound normal. "I've never even seen him in shorts."
Kenji raises an eyebrow at me. "I bet you've seen him in less."
I want to die.
Oh, mein Gott. This is so much fun. Kenji is by far the best second character I've the pleasure to know this year. #TeamKenji
What are you reading this week?
Would you recommend me a book?