FRIDAY FINDS showcases the books you 'found' and added to your To Be Read (TBR) list… whether you found them online, or in a bookstore, or in the library — wherever! (they aren't necessarily books you purchased).
Hello, journalists
So late in the night yesterday I was watching Sebas's book haul @Comiendo Mundos on youtube (he is a peruvian booktuber) after the video finished youtube recommended me a Fa's video (don't know her? She is a mexican booktuber really famous btw) and she was talking about If I stay by Gayle Forman which I've read two weeks before the film premiered. What I didn't know was that Lauren Oliver (she wrote Delirium Trilogy) has a book with the same plot.

I haven't read the famous trilogy of Lauren Oliver, I remember reading the book summary a while ago but not feeling the need to read it or purchase it. So this will be my first Lauren Oliver's book.
I think this was her debut novel, it was compared to Gayle Forman's If I Stay and to Jay Asher's Thirteen Reasons Why (btw, this book has a netflix serie confirmed and one of the executive producers is Selena Gomez 😮 ).
An for that…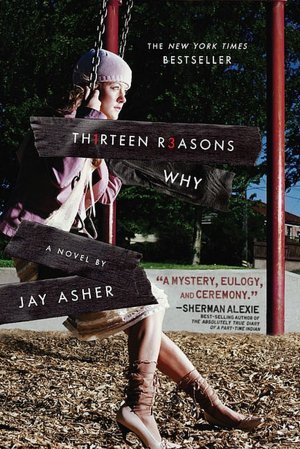 Oh mein Gott 😮 😮 ! I just read the synopsis of Jay Asher's book (another debut novel btw). And it is amazing!
I think the priority now is Jay Asher first, and Lauren Oliver later… Sorry Lauren, but Asher's book sounds more interesting. Besides, it has better rating in Goodreads.
What is new in you TBR-list this week?